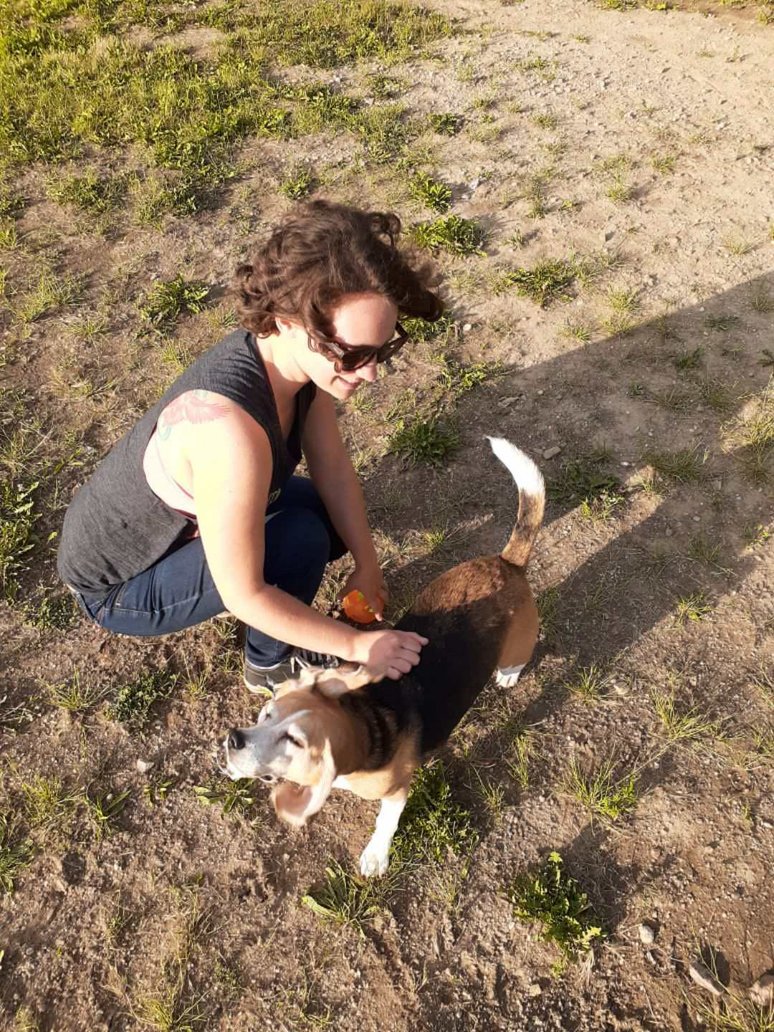 I am passionate about animals and believe in supplying our pets with the best products possible.
As a young child, we always had cats and a dog as part of our household. My favourite pet in my tween years was a pet rat named Pounce. While not everyone could inherently see the beauty in this pet, I loved this animal. I taught it tricks. It lived on my shoulder. It went everywhere with me when I was not in school.
As an adult, when there was no parental units dictating my animal ownership, I expanded my little home 'zoo' to include my two dogs, a beagle named Copper and a Great Dane named Lilith, four cats, a hedgehog, two axolotls and several fish tanks. I also rescued and rehabilitated many other critters including rabbits, rats, guinea pigs, skinny pigs, street cats, and snakes, some on my own, but many in conjunction with local rescues.
Owning a pet store has been a passion concept for some time, but the pandemic gave me the opportunity and time to change careers and follow my dream.
Wags Whiskers & Wings is a shopping hotspot right in the villages of Westport and Merrickville. You'll be blown away by the homey feeling as you walk through the door. You will find an array of handcrafted dog treats, fine pup apparel, luxury cat beds and products made by local artists to fit all your fur baby's needs.
We are a family who love sharing our passion and wealth of pet knowledge to supply your pets with the best products possible. Our goal is to provide you with quality Canadian-made products for all budgets and tastes. We specialize in Canadian-made pet foods for all your pet's dietary needs and concerns. If we don't have what you are looking for we will gladly work with you to bring it in on special order.